Airofit benefits everyone - professional athletes, amateur athletes, anyone who has ever run out of breath while taking the stairs, as well as those who suffer from pulmonary issues like Asthma or COPD. Airofit was originally developed as a medical device for Asthma and COPD aid by Danish Medtech company AMBU.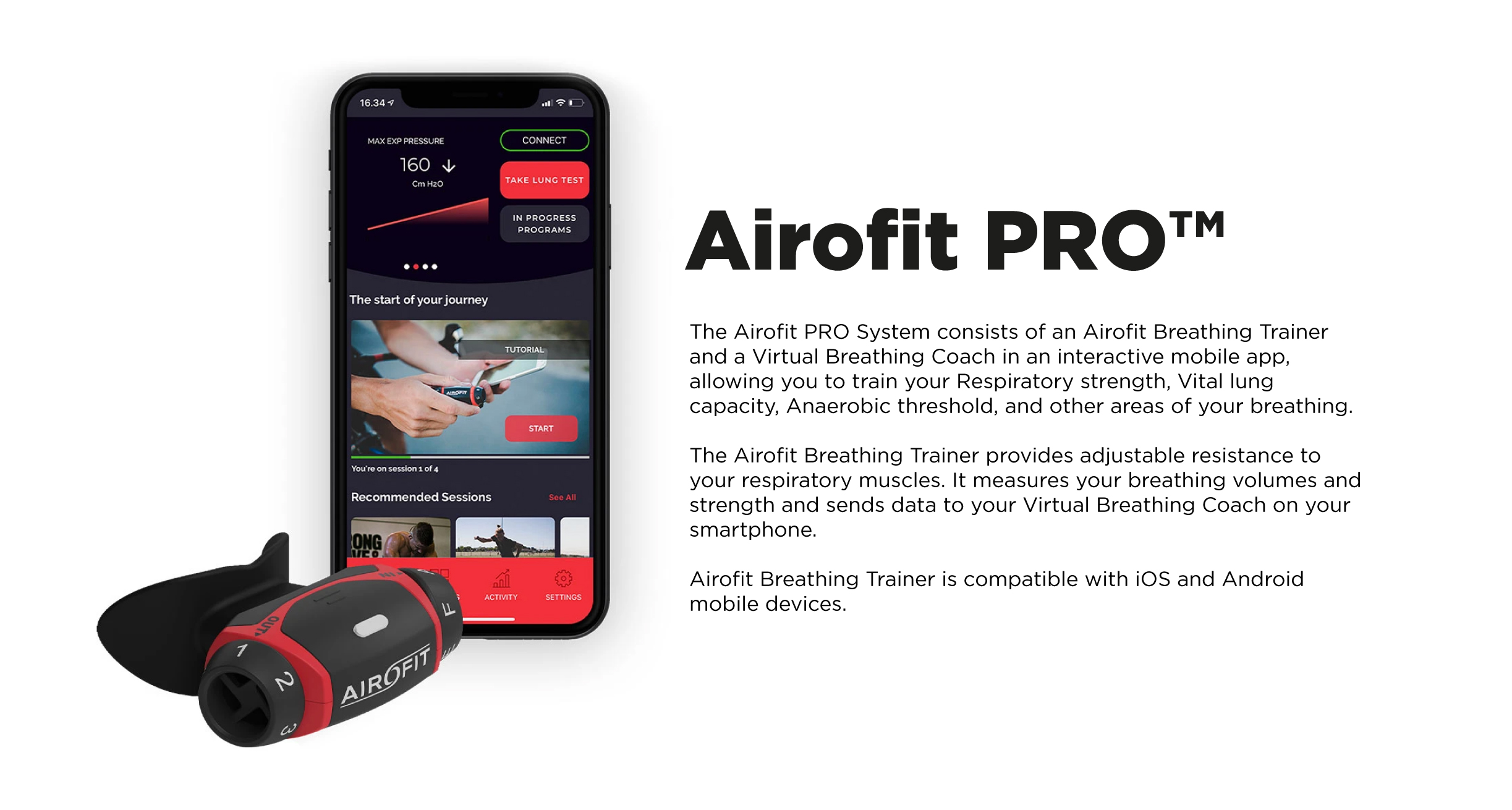 Airofit PRO™ (Malaysia)
The Airofit PRO System consists of an Airofit Breathing Trainer and a Virtual Breathing Coach in an interactive mobile app, allowing you to train your Respiratory strength, Vital lung capacity, Anaerobic threshold, and other areas of your breathing.
The Airofit Breathing Trainer provides adjustable resistance to your respiratory muscles. It measures your breathing volumes and strength and sends data to your Virtual Breathing Coach on your smartphone.
The Virtual Breathing Coach gives you real-time guidance and feedback, and track your progression in various tested exercises and training programs.
Airofit Breathing Trainer is compatible with iOS and Android mobile devices.
Check out the Airofit_Pro_Quick_Guide.pdf to see what your purchase includes and how to get started.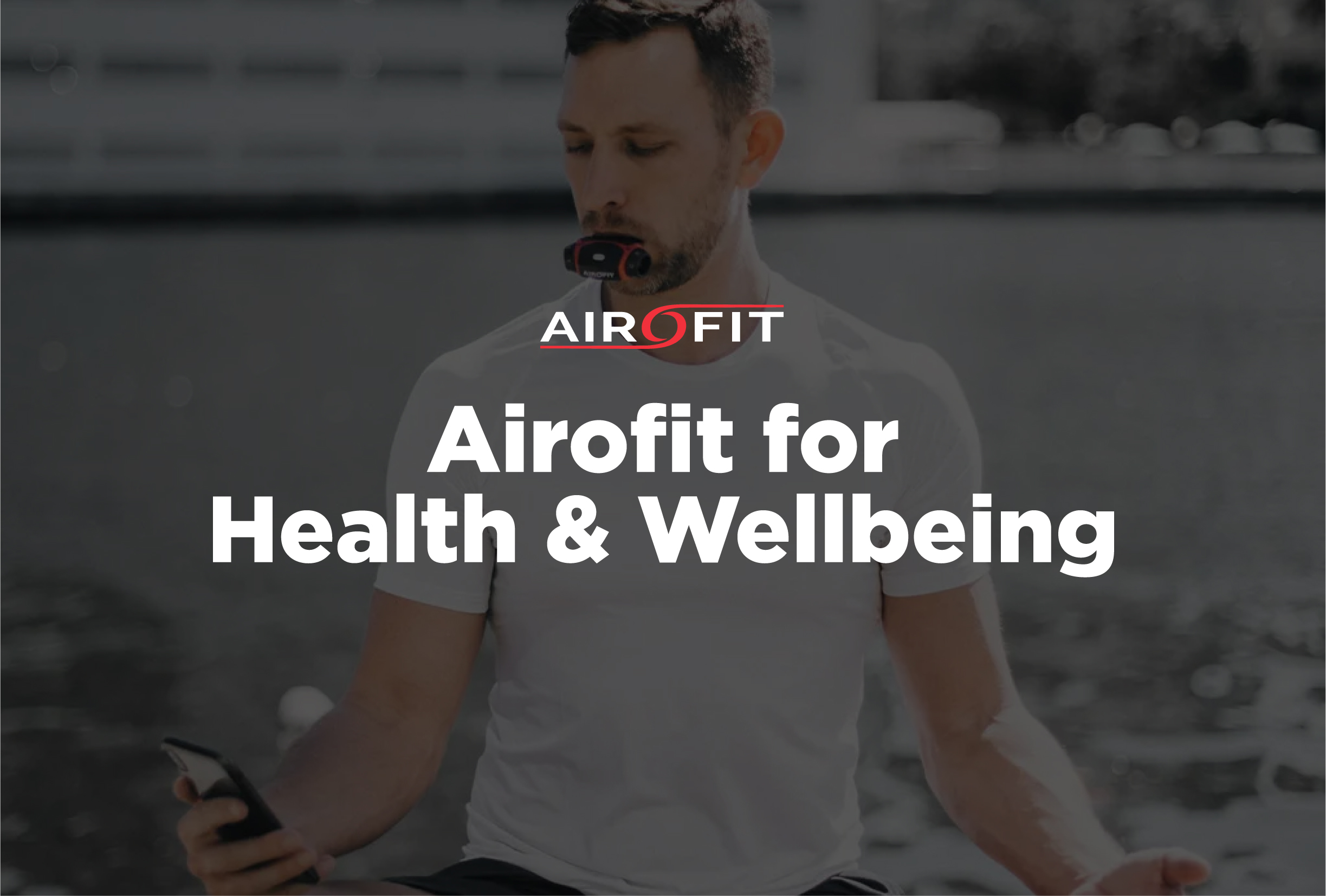 | | |
| --- | --- |
| Crossfit : "Airofit means I can push myself harder and further than ever before." - Frederik Aegidius, 4x CrossFit Games Competitor | |