Ice Compression Technology / Hyperice Shoulder
The Hyperice Shoulder is an easy-to-use, portable, two-part cryotherapy device. Combining a plush neoprene wrap and ice cell with a patented air-release valve, the Hyperice Shoulder molds the ice over the front of your shoulder and collar bone area for an optimal "ice cast" treatment.
Designed to treat and/or prevent: shoulder pain and inflammation from strains/sprains, rotator cuff tendonitis or injury, shoulder impingement, SLAP tear, or shoulder arthritis.
Available for Right and Left Shoulder. Sold separately.
Technical Specifications for the Compression Wrap:
3mm Premium grade compression neoprene with plush finish
Non-restrictive design allows for greater range of motion and mobility while icing
Provides optimal compression while maintaining a comfortable fit
Machine Washable
Technical Specification for the Patented Air-Release Valve Ice Cell:
Push-button air-release valve enables maximum compression
Ultra-thin, durable cell "skin" rapidly penetrates ice temperature to targeted area
Flexible Ice Cell conforms to the body's contours for maximum coverage
Antimicrobial cell "skin" prevents the growth of microbes (bacteria, fungi)
Wide mouth opening makes it easy to load ice
Anti-leak seal
Flange collar design locks ice cell into place for stability
8″ X 8″ icing surface area
Details and specifications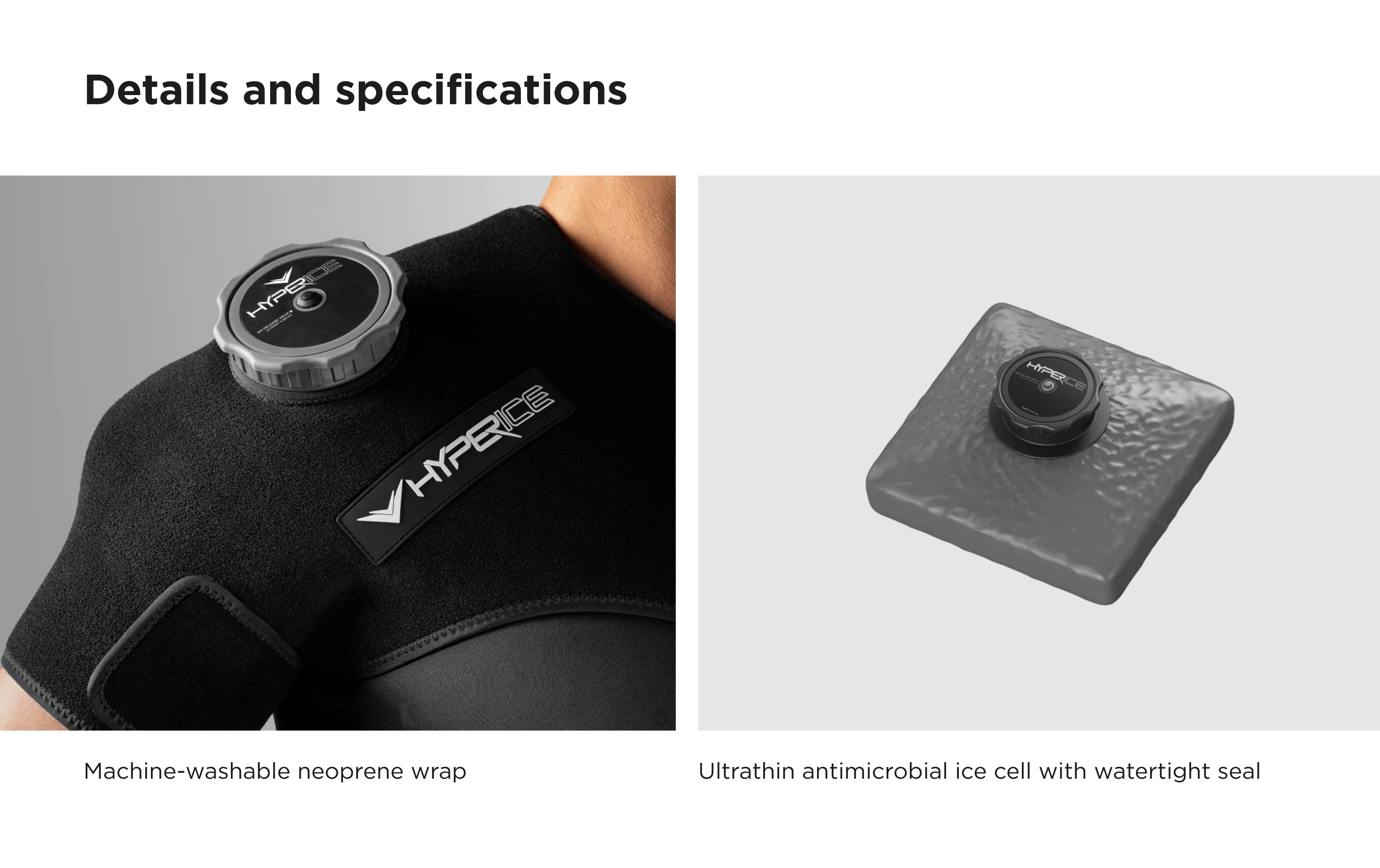 What's inside the box