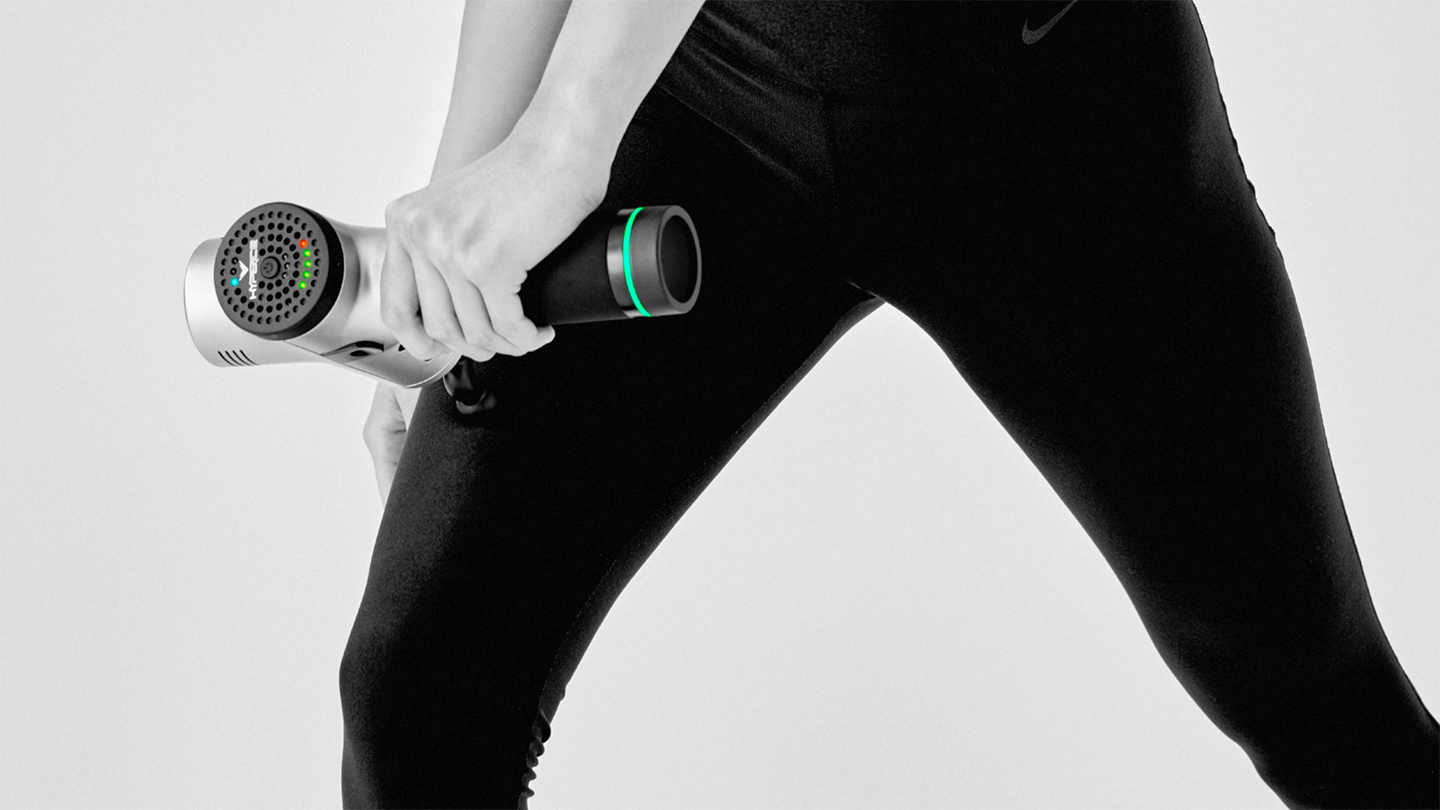 Vibration Massage Device / Hypervolt
Featuring Quiet Glide™ technology
The Hypervolt is a cordless state-of-the-art vibration massage device that helps relax sore and stiff muscles to improve mobility.
Helps relieve muscle soreness and stiffness

Improves range of motion

Promotes circulation

Accelerates warmup and recovery

Lightweight, easy-to-use for self-myofascial release
Premium Travel Case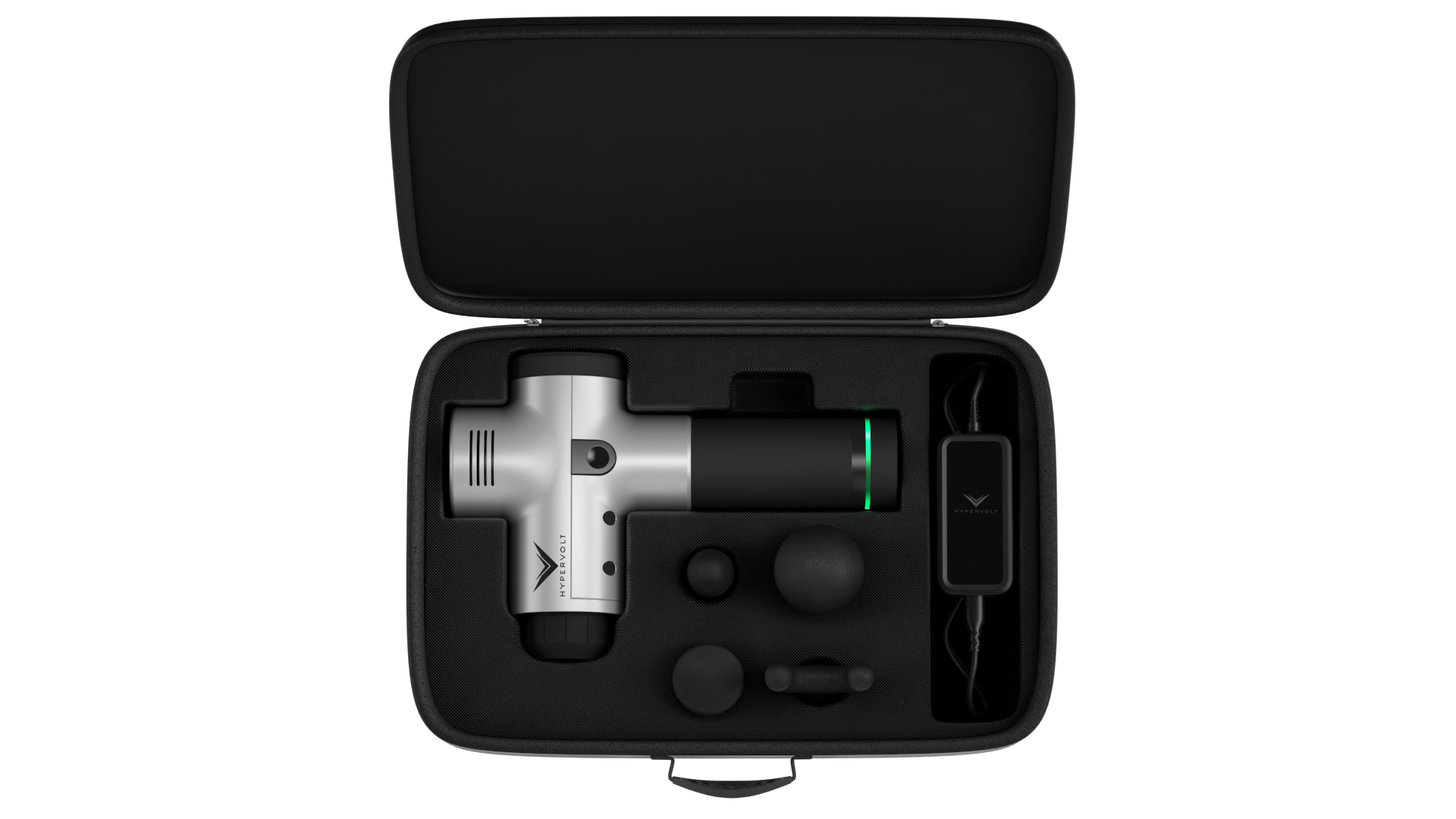 Features :
SLIM AND SLEEK
Soft, matte black silicone exterior

Silicone grip handle

Fits both the Hypervolt and the Hypervolt Plus
The Hypervolt Case provides lightweight protection to store and carry your Hypervolt or Hypervolt Plus. Custom inlay holds the Hypervolt, head attachments, and battery charger.