RumbleRoller Gator
RumbleRoller's Most Versatile Roller

Gator is more beginner-friendly than RumbleRoller's deep-tissue rollers, but don't mistake it for a beginner's roller. The advanced features of this roller benefit even the most experienced athlete.
The innovative design (featuring distinctive tooth-like bumps) makes it one of the only massaging rollers on the market optimized for "cross frictional massage"—mimicking the way massage therapists use their thumbs or fingertips to apply short, firm strokes across the muscle fibers. This shearing force displaces underlying layers of tissue, helping to loosen up tight muscles, improve blood flow, and help you recover faster.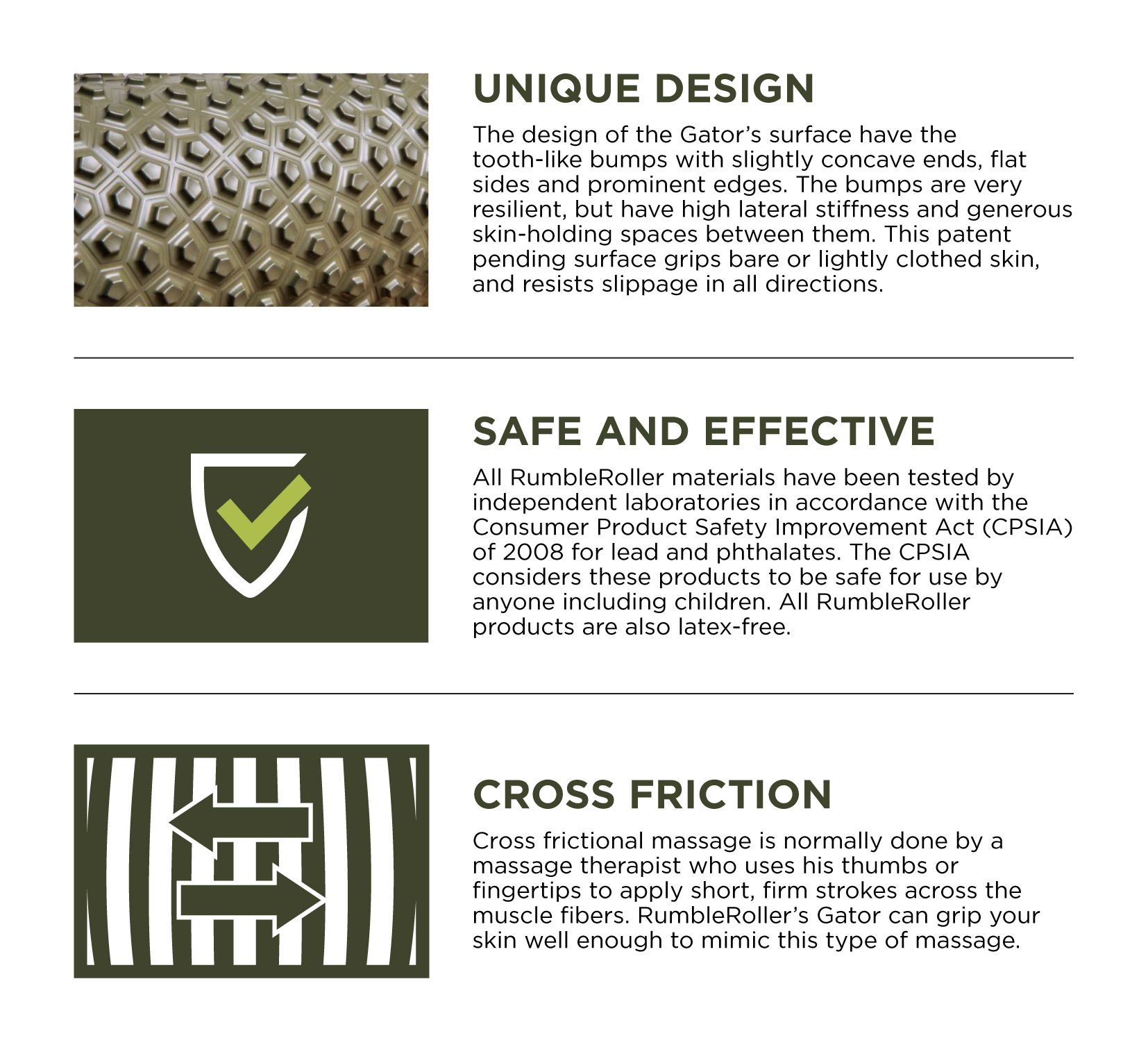 Please note that shipping fee is not included into the price of the product. Shipping fee will be calculated separately.