Rumble Roller, the ultimate deep-tissue roller for gyms and professional users.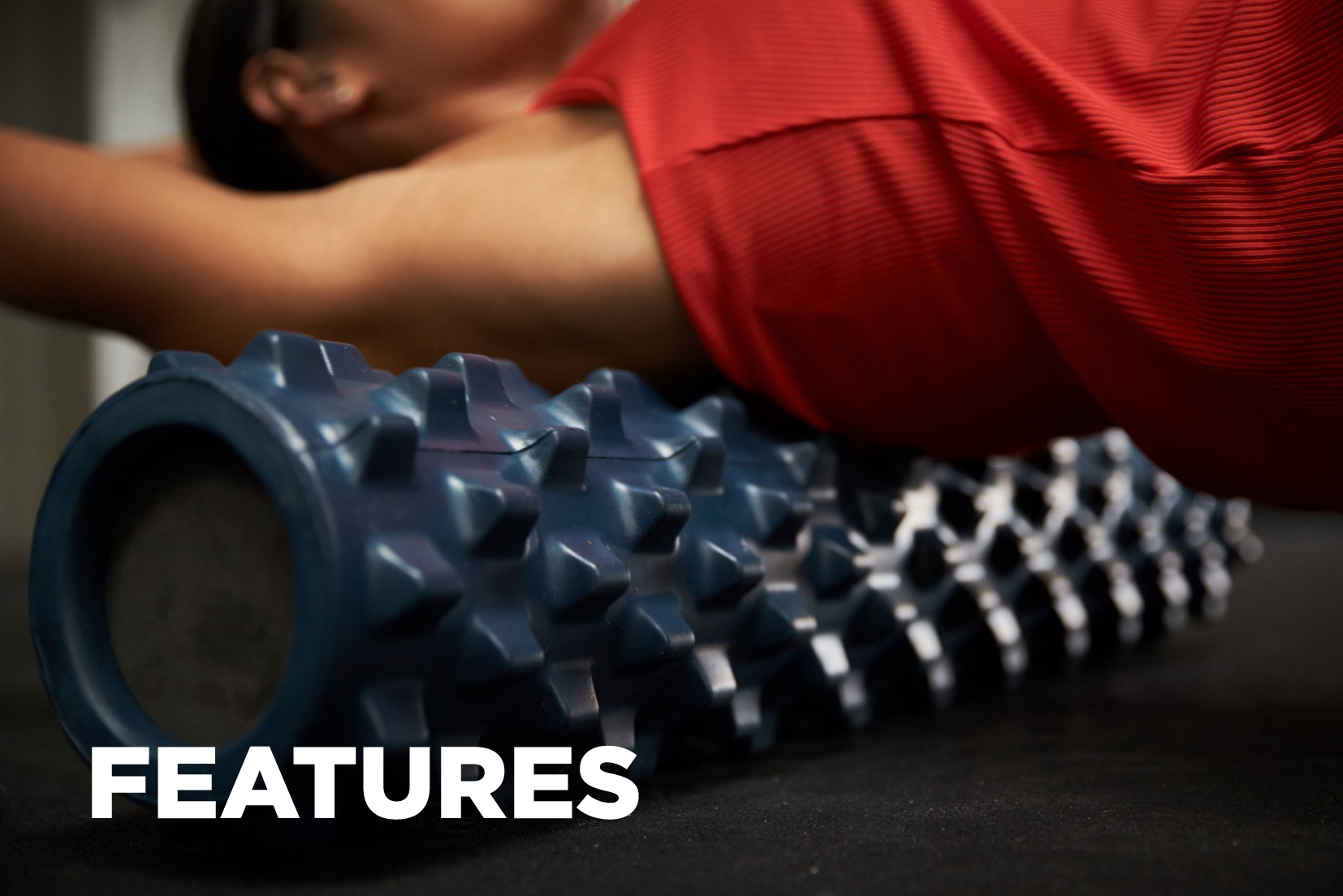 The Original - Blue
With firm but flexible bumps
This model comes closest to mimicking real thumb pressure
Great for all body parts, and works better around bony areas.
Recommended for both beginners and experienced users.
The Xfirm - Black
Extremely firm, 36% firmer than the original RumbleRoller
Recommended for experienced users with especially dense muscle tissue that doesn't respond to normal massage pressure. This model does dig deeper into thicker muscles, but may be too painful to use on some body parts.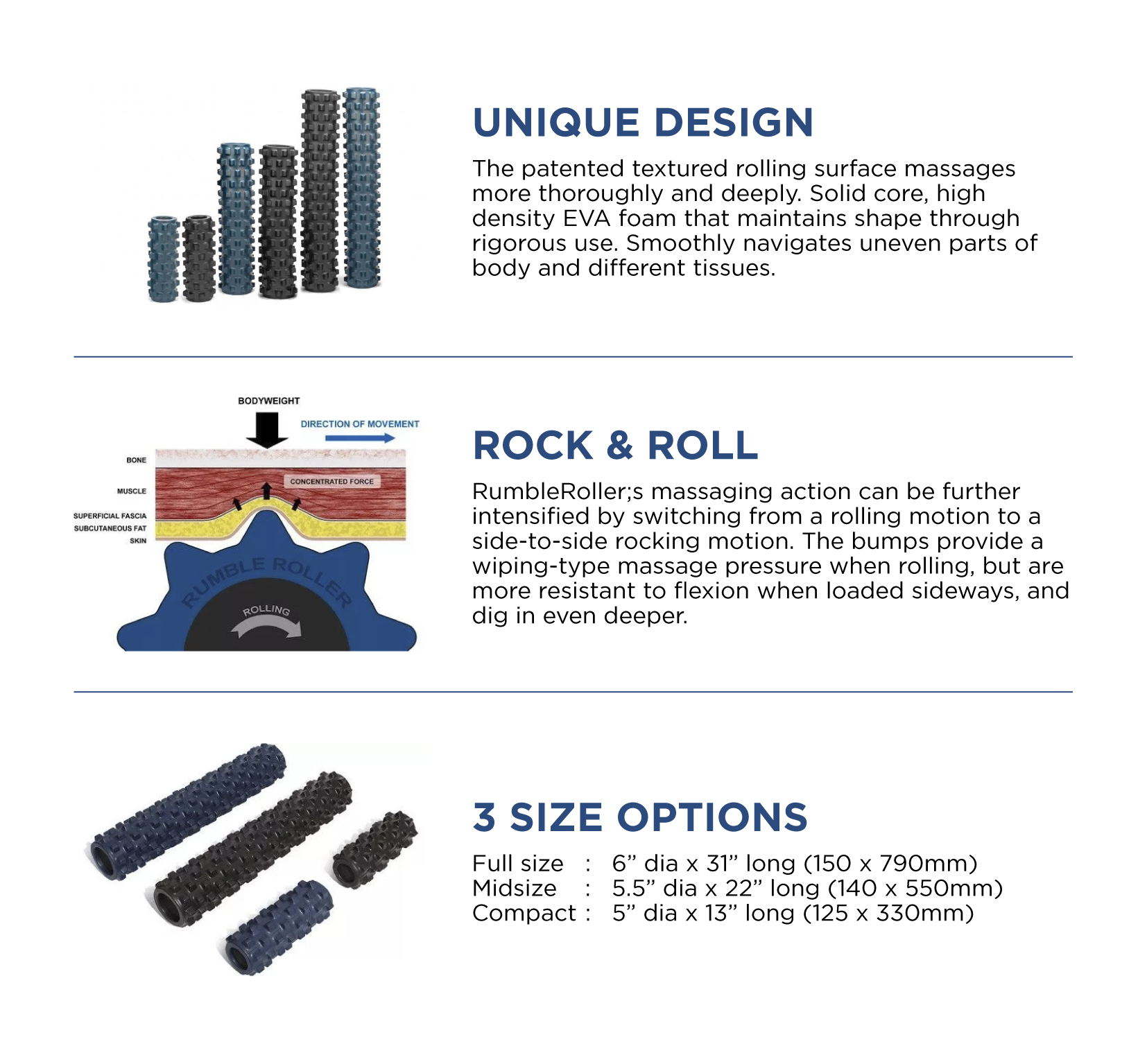 Please note that shipping fee is not included into the price of the product. Shipping fee will be calculated separately.